With a feeling like loving small flowers
Small flowers waiting for spring in the mountains
during the long winter in San-in region.
Shortly after the snow melts, the lovely wild grasses and flowers
can be seen also in the surroundings of the Mitakien.

We are likely to miss if we are in a hurry, but if we stop to look down,
all the flowers are cute and have the strength of life even if they are small.
The flowers have been continuously planted in the park are
also the blessing from the mountains.

We'd like to welcome you to a place like hometown in your heart.
For that reason, we will move for cleaning,
preparing for cooking and arranging food
"with a feeling like loving small flowers".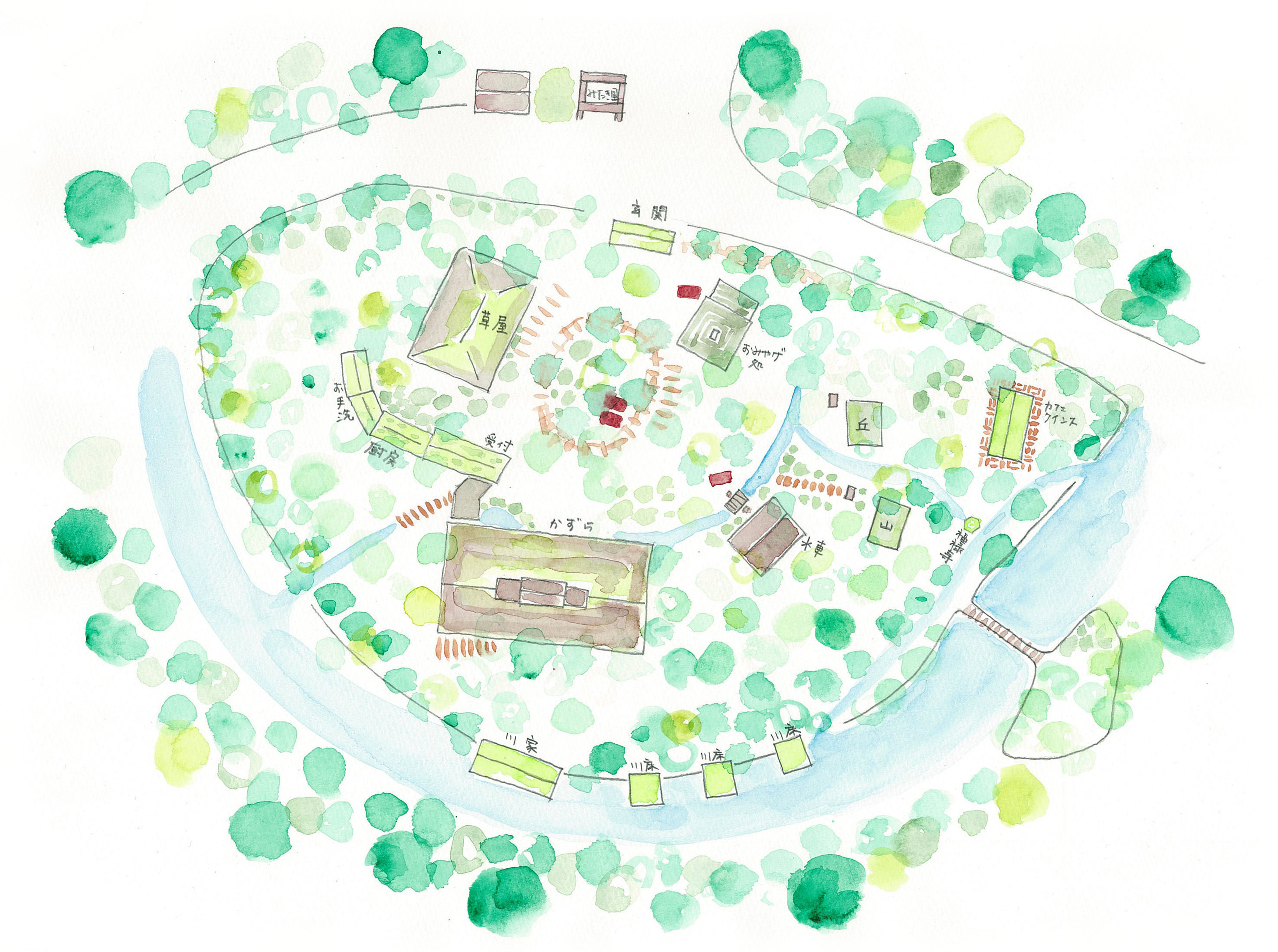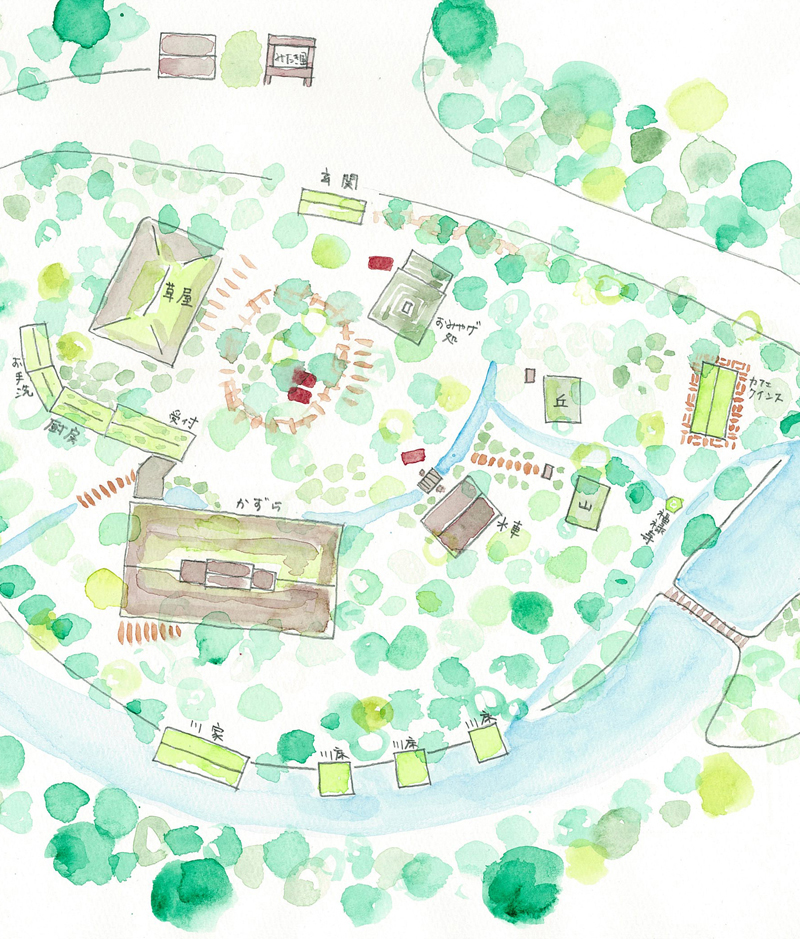 In Mitakien, we have a restaurant housed in six different buildings each with unique characteristics including "Kusaya", the main house, and "Kazura" which has a table and chairs. We have seats at the riverbed called "Kawadoko" and red rugged "Mousen". We also have a cafe, "Quince". The entire premise is ideal for about 15 minutes' stroll with the sounds of stream in the background.
About Opening Hours
Open from April 1st until the 1st Sunday of December
(closed for winter)
Opening Hours: 10:00 - 16:00 (meals are available between 11:30 and 14:00)
Café Quince: last order 16:00, closing time 16:30
Closed on Tuesdays and Wednesdays * Please confirm at the following calendar.
Reservation for meals during business hours in summer, orders for Furusato-bin are available throughout the year.
Reservation / Inquiry
The reservation is available on here.
Access Information
By car
It is less than an hour from Tottori Airport and Tottori Station. From Himeji, Kobe, Osaka direction, please get off at Chizu-minami I.C. on the Himeji-Tottori Expressway (free section) via Sayo I.C. on the Chugoku Expressway. After driving Route 373, please turn right at the lights of Gohara to the Ashizu valley. Since it can't be gotten off from the direction of Tottori at "Chizu-minami I.C.", please get off at Chizu I.C.

By train
When using the Shinkansen from Tokyo and Osaka direction to Chizu Station, it is convenient to transfer to "Super Hakuto" at Himeji (65 minutes from Himeji). It is also available from Tottori Station to Chizu Station by the Inbi Line (50 minutes from Tottori). From Chizu Station, it takes about 20 minutes by taxi (Reservation is required: Nikko Taxi Chizu Office, telephone 0858-75-0077). When taking Sugikko Bus, it takes about 25 minutes by the Ashizu Line from Chizu Station. Please tell the driver the destination as "Mitakien" (Timetable is available on here ).